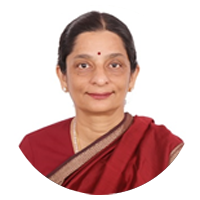 Meena Hemchandra
Meena Hemchandra is a career central banker having retired as Executive Director, Reserve Bank of India in November 2017, after serving the organization for over 35 years. She has multifaceted experience in the areas of forex reserve management, foreign exchange management, large corporate finance, supervision of banks, non-banking finance companies and co-operative banks, training – both as faculty and Principal. She was closely associated with risk-based supervision. She was associated during the early years of setting up of the note printing presses of RBI. She has over six years' experience as nominee director on boards of large banks/FIs and is currently on two boards as Independent Director.
She is a Masters degree holder in Economics, and her professional qualifications include CAIIB, CFA (Chartered Financial Analyst) (India), Wharton EDP in Advanced Risk Management and various study tours, seminars and conferences in India and abroad.
Her areas of competence cover corporate governance and board effectiveness, strategy formulation and implementation, risk management systems and assessment thereof, large corporate finance, financial appraisals and analytics, internal controls and systems, documentation and manual preparations, financial markets and financial instruments, training related skills, IT governance and matters relating to Financial Inclusion and small finance.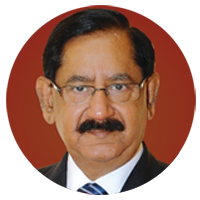 Ajai Kumar
Ajai Kumar has more than 40 years of experience in Public Sector Banking Industry holding eminent leadership positions in India and overseas (New York, USA). Ajai Kumar has wide exposure in Banking and Finance, Risk Management, Investments and Treasury Operations encompassing International & domestic operations. He has strong IT orientation with project management and IT operations experience. He has strong HR orientation of large PSU Banks with ability to lead a strong and enthused workforce towards outstanding performance.
Ajai Kumar has worked as CMD, Corporation Bank, Executive Director UCO Bank and General Manager, Technology and Retail Banking at Bank of Baroda. With a penchant for independent thinking, he provided strong leadership to these banks to undertake path breaking initiatives for the bank's growth, implement strong business processes and organizations and implement Next Generation Technology. He received multiple awards for his outstanding contribution and under his leadership, these organizations received multiple industry awards.
Kamal Somani
Kamal Somani has more than 35 years experience in industry, financial services, securities & capital markets arena. He is a Chartered Accountant and started his career in corporate finance function in the steel industry where he gained corporate finance, taxation and investment advisory experience. He Promoted "Kamal Pipes" a small-scale Industry engaged in manufacturing of Rigid PVC Pipes. He also promoted and worked as a whole-time director with Kailash Bharat Investment Intermediaries Pvt Ltd. – a member of National Stock Exchange of India Limited on Capital Market Segment and was responsible for institutional dealing, overall operational control, taxation & back office management for this company.
In 1995, Kamal promoted SPA Group which has branches in all major cities and specializes in financial services, securities & capital markets. The group companies include – SPA Securities Ltd. – a member of Over the Counter Exchange (OTC), National Stock Exchange (NSE) & Bombay Stock Exchange (BSE); SPA Capital Advisors Ltd. – a SEBI registered category I merchant banker; SPA Global Pvt Ltd. – a leading financial advisor & mutual fund distributor and SPA Insurance Broking Services Ltd. – IRDA registered insurance broker.
Kamal with his vision, experience and thorough understanding of financial markets in India has built a strong reputation, credibility and an impeccable track record for himself in the field of Capital Market.
Prabhat Gupta
Prabhat Gupta is Managing Director and Deputy Head – Legal, Compliance and Secretarial at DBS Bank India Limited.
Earlier, as a regulator with the Reserve Bank of India for close to 25 years, Prabhat has been closely involved with regulation and supervision of commercial banks and NBFCs as well as financial stability. He has cited contributions to various Reserve Bank of India publications and has been associated with its internal committee reports on various aspects of banking supervision. His areas of expertise include financial risk management, cross-border supervision of financial conglomerates and financial stability. Prabhat was also on a secondment from the RBI to Wolters Kluwer Financial Services during 2010-2012, where, as Country Manager and Head Regulatory Specialist for India, he helped set up their Risk and Compliance business. He was also General Manager, L&T Financial Services between 2012 – 14, looking after the regulatory affairs of the Group and thereafter Head – Regulatory Compliance with Standard Chartered Bank, India between 2014-2019.
Prabhat holds a masters degree in Banking and Finance and a PGDBM in Finance from the Welingkar Institute of Management, Mumbai. He professional qualifications include an ACAMS as well as a CAIIB and a Certified Banking Compliance Professional from the Indian Institute of Banking and Finance.
Pushpendra Sharma
Pushpendra Sharma is a banking professional and has handled multiple responsibilities across various banking institutions for past 18 years. He is presently Head- Compliance at RBL bank Limited for past 6 years. He has previously worked in Reserve Bank of India, Bank of America Merrill Lynch, ANZ  Banking Group and Barclays Bank PLC.
 Pushpendra has a Bachelor's degree in Technology (B.Tech from REC Jalandhar) with Masters in Financial Management (JBIMS) & Law graduate from Govt. Law College, Mumbai. Pushpendra is a Qualified Insolvency professional with IBBI.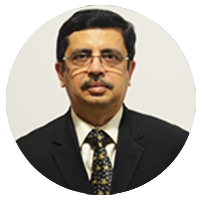 Rudrapriyo Ray
Rudrapriyo Ray has started his career as a Probationary Officer with State Bank of Mysore (SBM) in 1985. After a seven years stint in SBM and 3 years thereafter with Fortis Financial Services (A Ranbaxy Group NBFC), Rudrapriyo joined Axis Bank (erstwhile UTI Bank) in 1997. He has over three decades of experience in the banking and financial services sector & he is presently the Chief Compliance Officer and Chief Ethics Officer of Axis Bank. His career spans across diverse departments and functions within the Bank. He has worked in Retail Banking, Credit Risk, Large Corporates, Mid Corporates and has been Head of Human Resources and the Structured Finance Group.